Published by Dana on 20th Jan 2017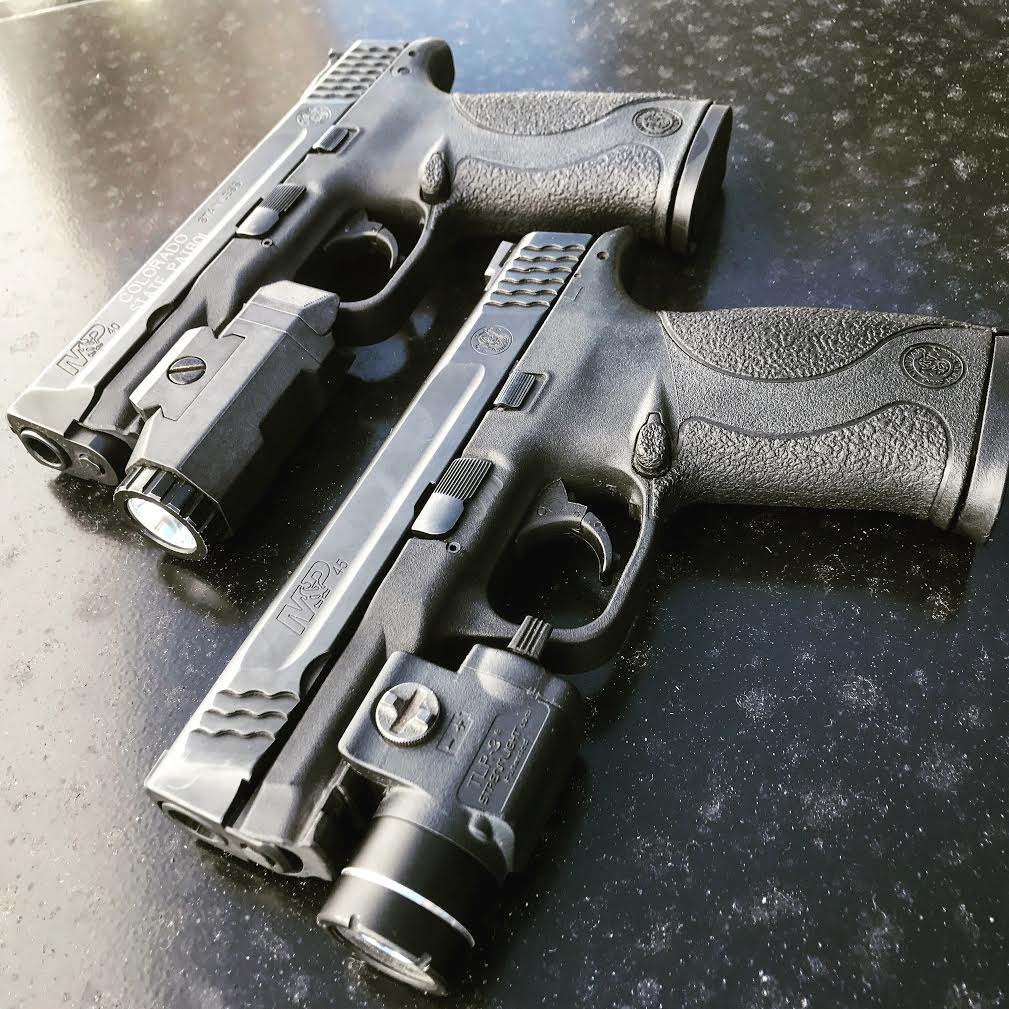 Shown above are some of our personal pistols. The M&P .40 with Inforce APL and the M&P .45 with Streamlight TLR-3.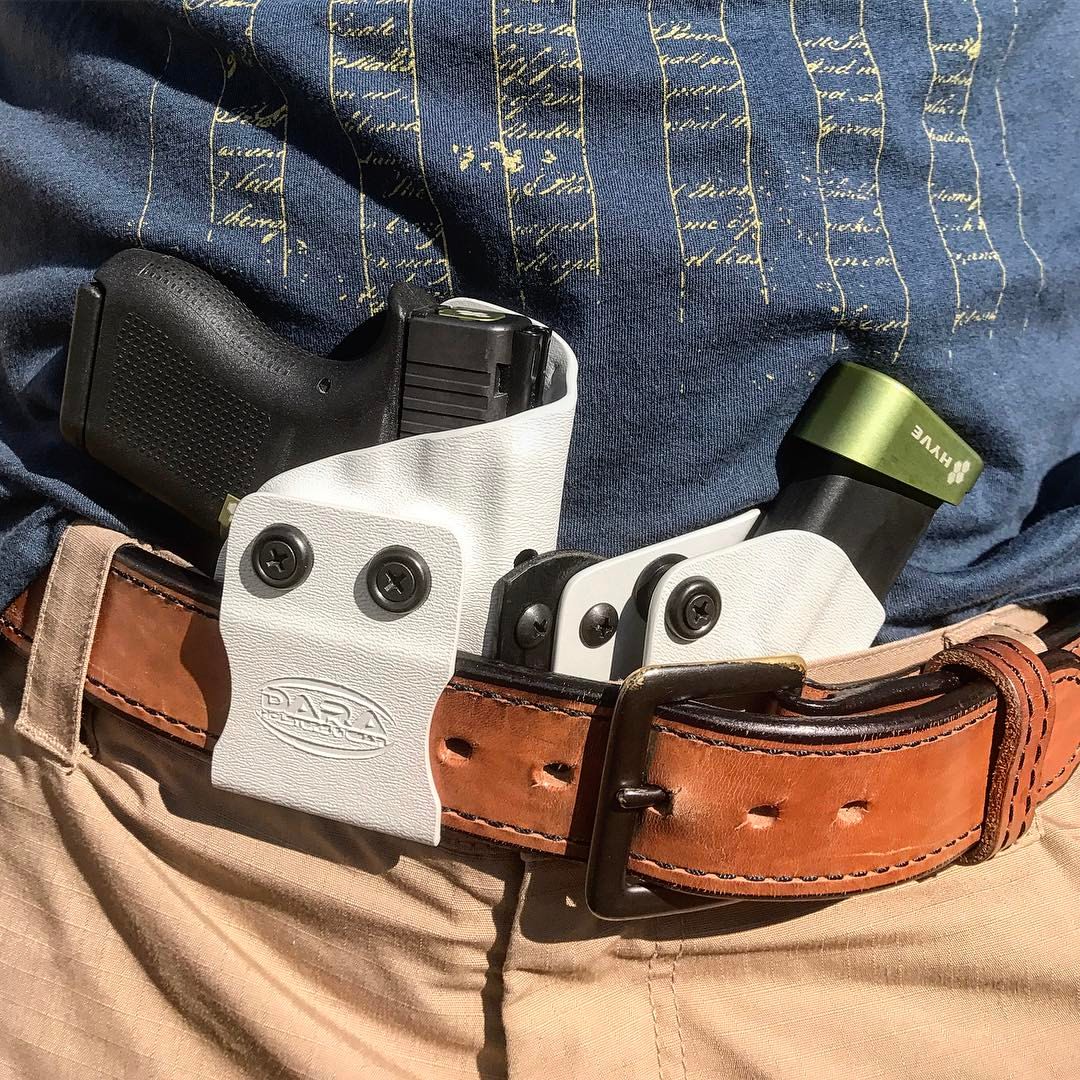 Here's the Modular Appendix Rig for the Glock 43 in Arctic Grey. That green extension on the magazine is the Hyve Technologies +2 G43 Mag Extension in OD Green. The holster is mid ride / straight draw and that is a 1.5" belt clip.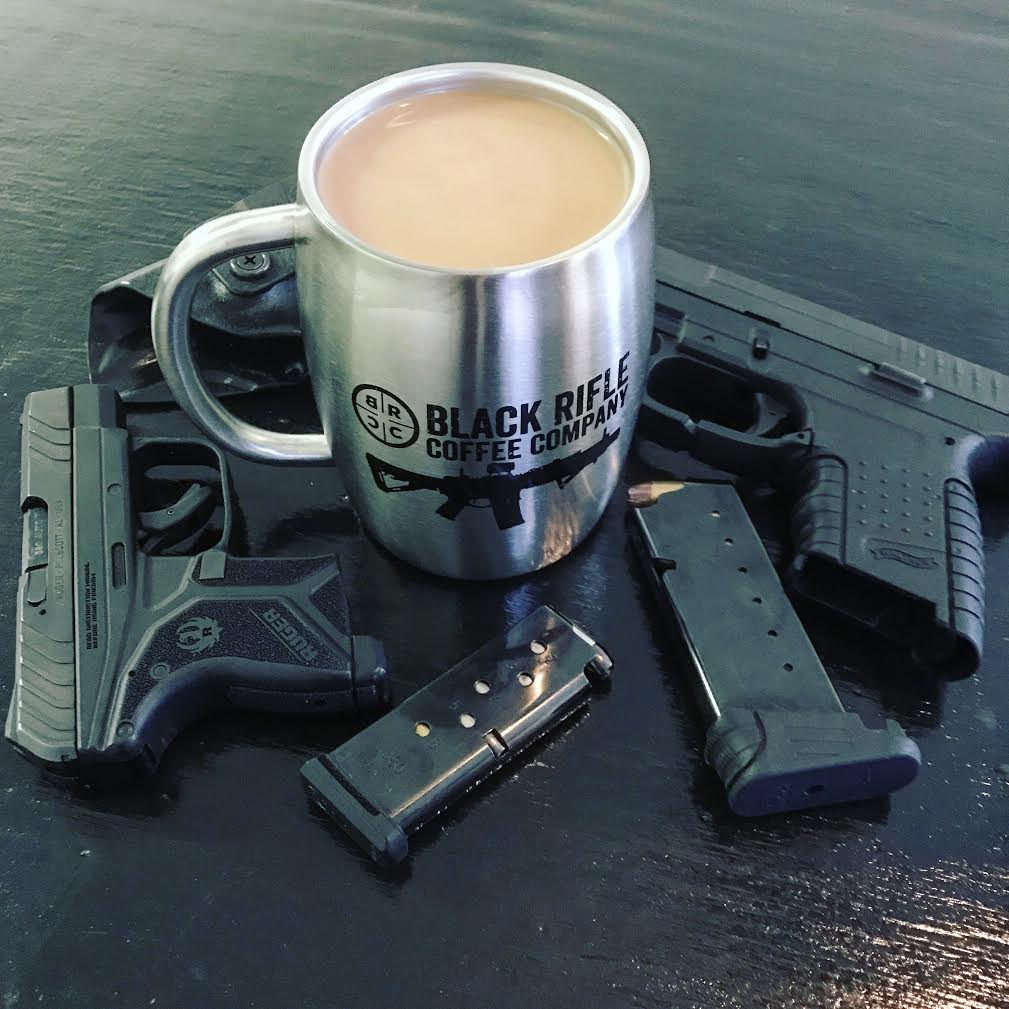 Above is my new favorite mug. It's the 13 oz. Stainless Steel Black Rifle Coffee Mug. I don't know if you follow them on social media, but I highly recommend doing so if you have any kind of sense of humor at all. Also shown is the Ruger LCP II (and holster hidden behind the mug). Awesome pocket pistol- Ruger did an excellent job improving the original. Also- the Walther PPS in .40.