Here is the Tuckable IWB Holster for a PPS M2, in Black. These holsters are most popular in the summertime when folks are wearing their shirts tucked in with no outerwear. These holsters are great when your job requires a tucked in shirt, they provide you with a good deal of concealment.
These holsters differ from regular IWB Holsters in a few ways. Aside from the obvious, the ability to tuck your shirt in over your gun, they also come with the option for an additional tuckable plate. The option to order this is here: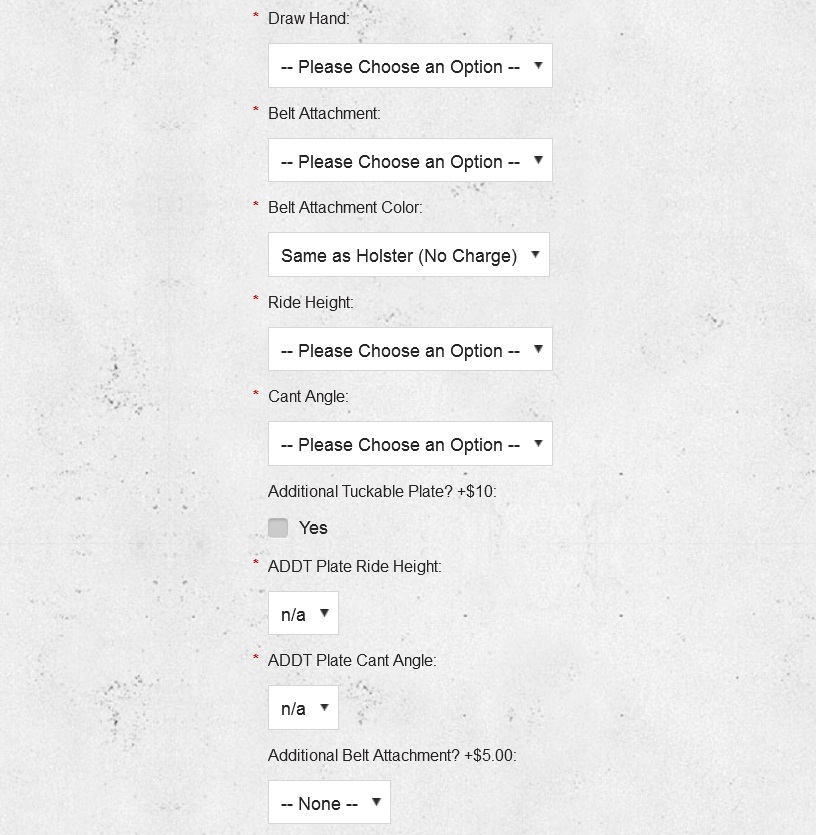 Keep in mind, if you don't check yes for the "Additional Tuckable Plate" you will not be charged for it and it will not be included in your order, even if you selected the options for it.
To order a Tuckable IWB Holster, click here.
Recent Posts
Checkout this quick video showing you how to install the DM1 Molle Attachment. The DM1 Molle Attac …

Checkout one of our latest videos addressing a common question: What is thread locker? We off …

Whenever we post a video of the ALQD we often get asked, by new shooters in earnest or by online …