Springfield XDS Quick Ship Holsters are currently on sale!
Grab one before they sell out again...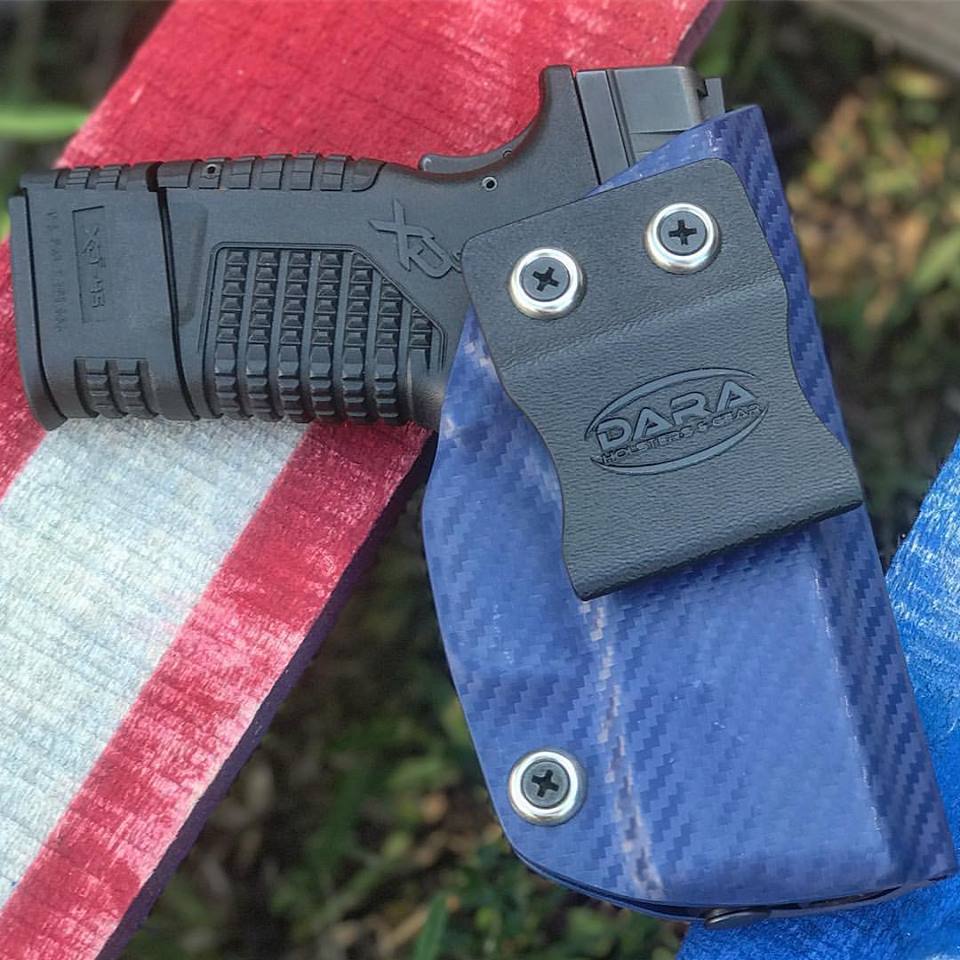 Above is our Blue Carbon Fiber Holster- this holster is Limited Edition and will not be available again!
Below is our 24 Hour Quick Ship XDS IWB Holster. Fits both 9mm and .45! This holster is ready to go and ships same business day!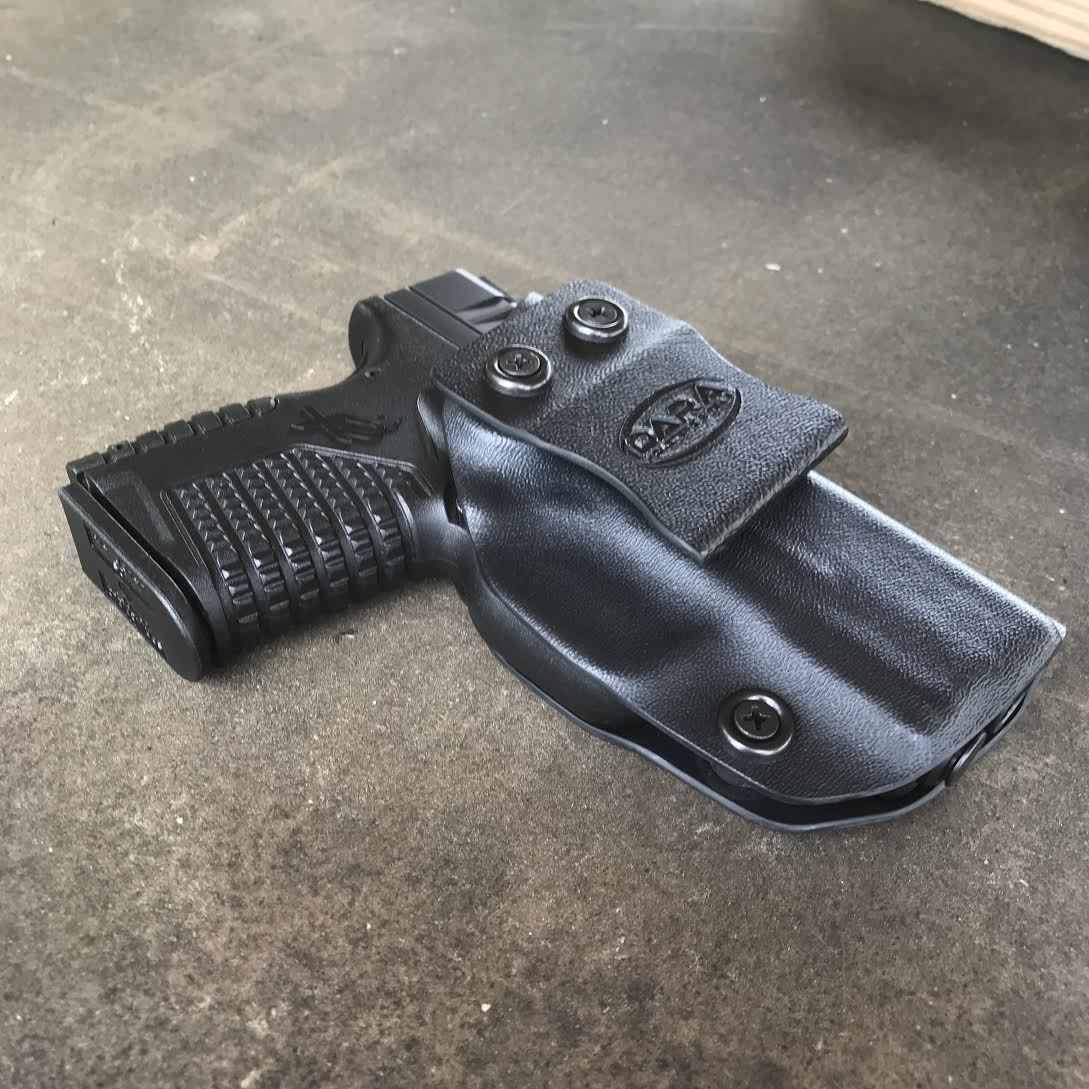 Both Holsters come with Adjustable Retention and Lifetime Warranty! The Magazine Release is covered and will not be engaged when inside of the holster. The trigger guard is fully covered and unable to be accessed once holstered. Any questions? Call us! (919) 995-0680.
These holsters won't be on sale for long!