Published by Dana on 28th Apr 2017
If you follow us on Instagram, you know that we love posting customer photos. It helps potential customers see what kind of quality we ship out, as well as lets them see the experiences of happy customers.
We have a couple of review systems in order:
Instagram: Anyone can comment or tag us with their experiences.
Facebook: Reviews on Facebook cannot be altered, hidden or deleted by us in anyway.
Automated Review: We send an automated e-mail 7 days after we ship an order asking for a review. These reviews are then placed here on the product page: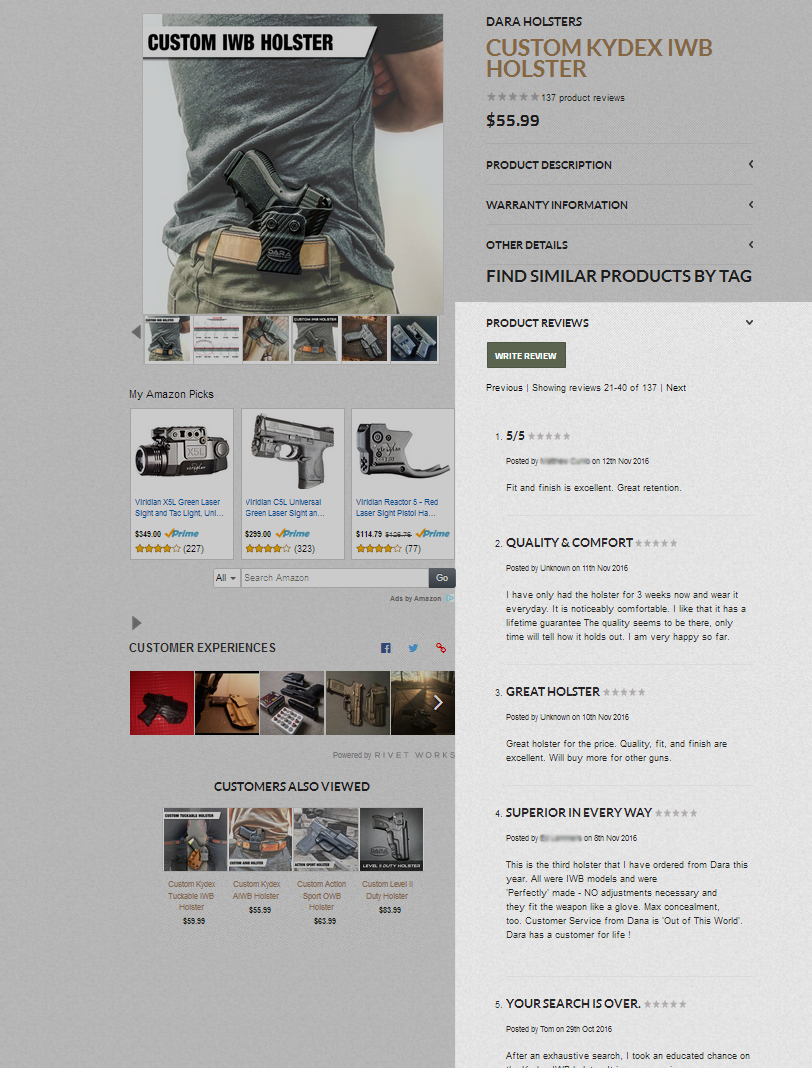 -Review Software: We also implemented a new review system a couple of months ago that is highly beneficial for both our company and our customers. This new software sends an e-mail 2 weeks after delivery asking customers to share their experience with Dara Holsters. For every experience shared, the customer is entered to win a $100 VISA gift card, drawn at the end of each month.
This new system also displays the experiences publicly on our product page, as well as on a separate website gallery. Customers can upload multiple photos, videos and information regarding each product ordered. See here: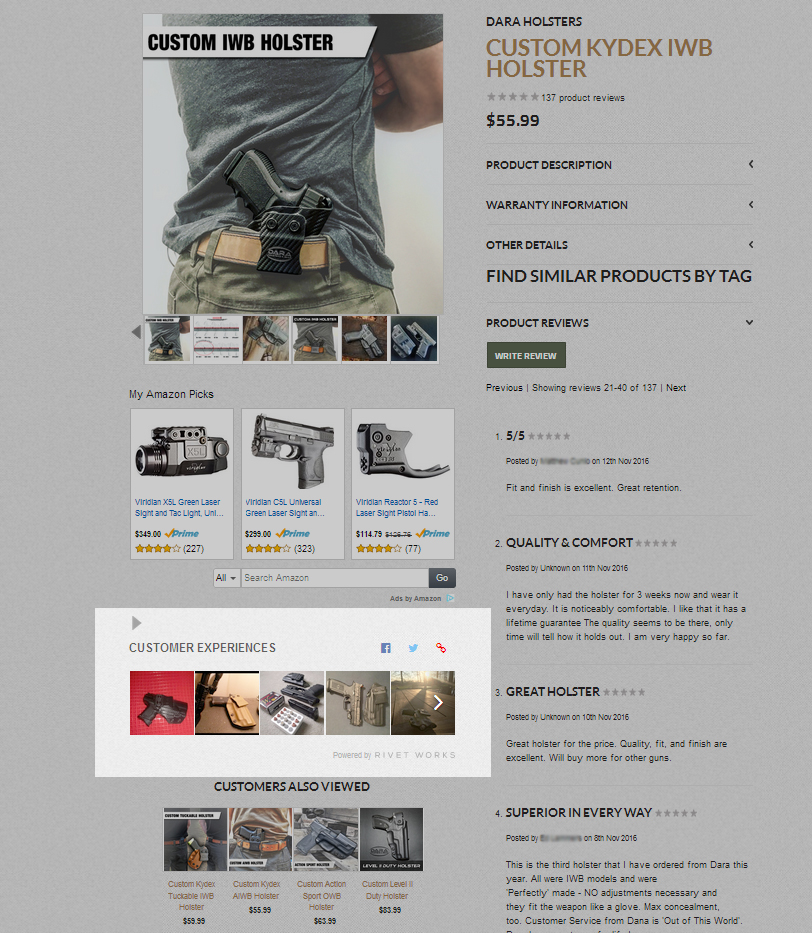 This review system displays as a gallery right below the product's picture, which can be expanded when clicked on. You'll see the customer's photo, rating, location, what other types of firearms and gear they have, as well as their Dara Holsters experience in their own words: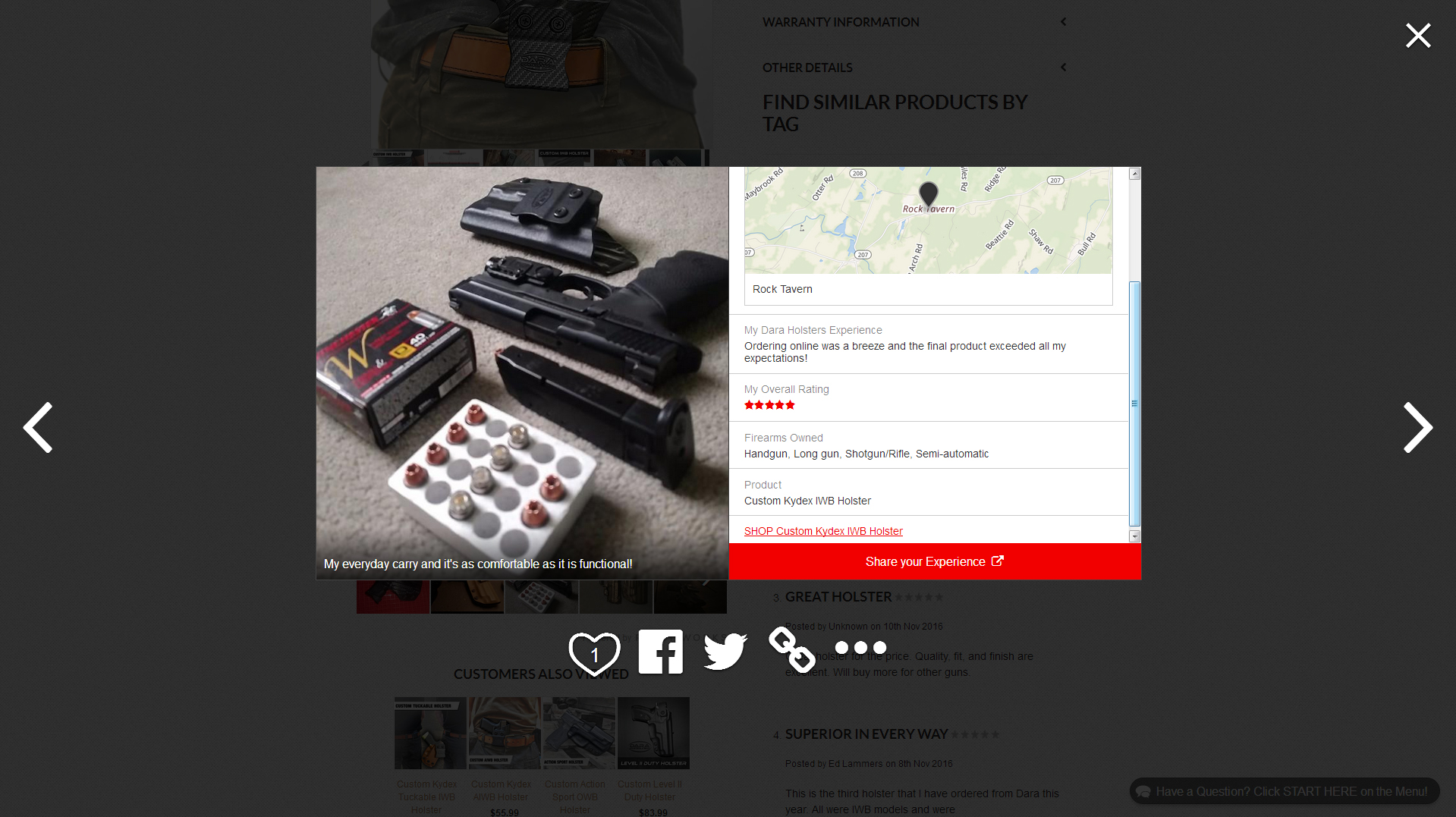 ---
If you've had a great experience at Dara Holsters and want to share with other customers, feel free to leave a review here! You'll also be entered to win a $100 VISA gift card, even if you ordered years ago!
To see other Customer Photos, check out our Instagram Feed: