Published by Dana on 9th May 2017
We now offer 9 Kydex colors for our Custom Holsters and we're about to add a new one that we will introduce next week! Here is a break down of all the different Kydex color options we offer: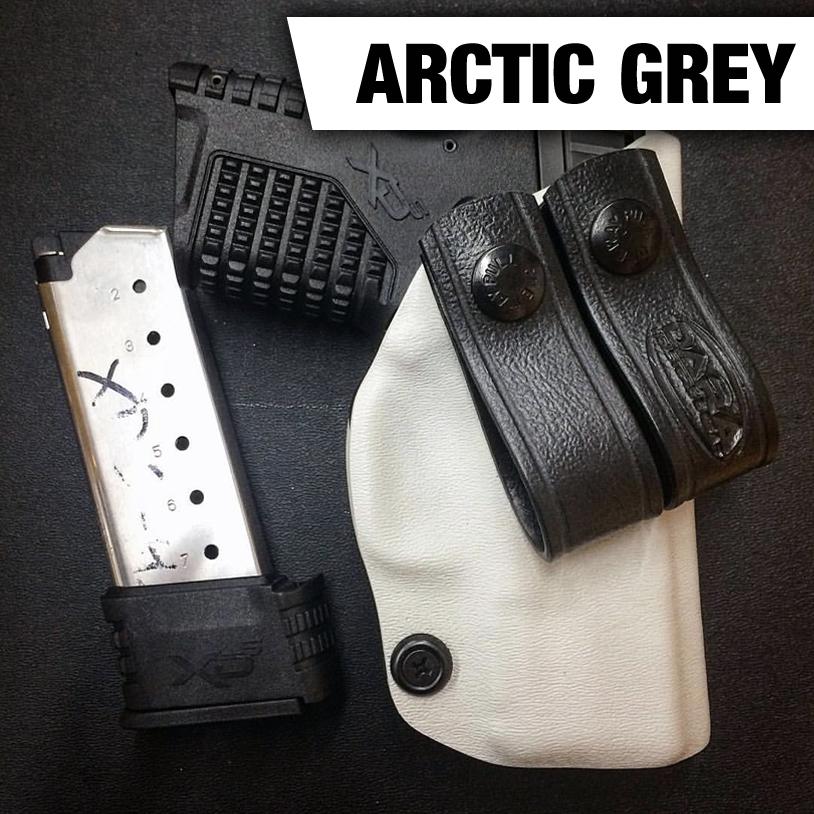 Here is our Custom Kydex IWB Holster for the Springfield Armory XDS 3.3" in Arctic Grey. The belt attachment you see here is our soft loop option, featuring two strips of rugged PVC coated Nylon held by two pull-the-dot snaps. The Ride height looks to be a mid ride, paired with a 15° forward cant angle.
This is our Action Sport Holster (cut A) in Standard Black molded to accommodate suppressor height sights. This holster is best for competitive shooting matches, such as IDPA, USPSA and IPSC.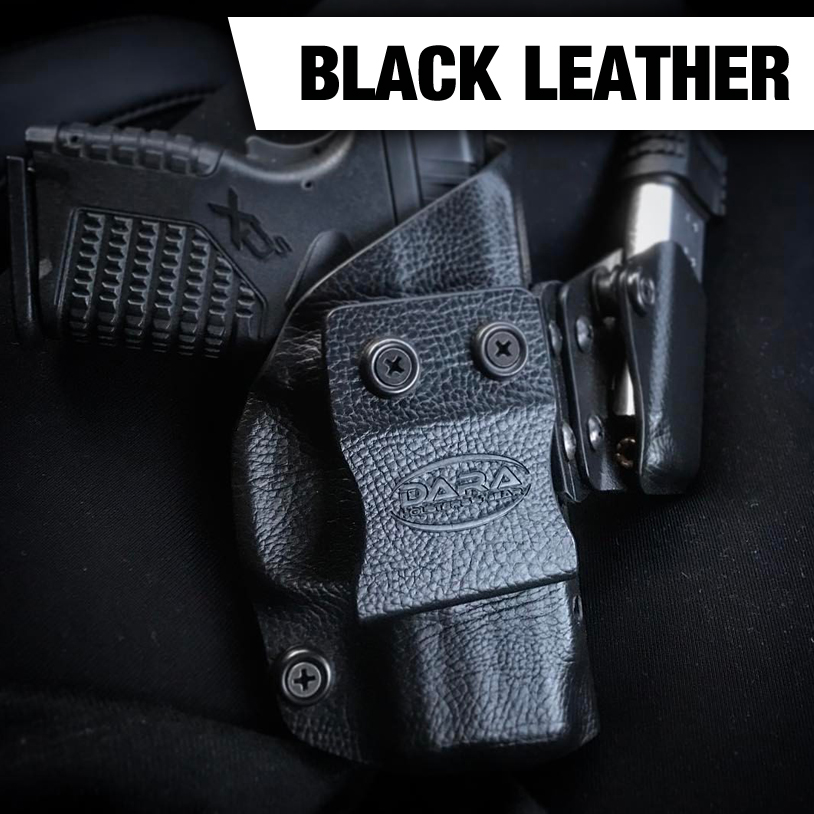 Our Modular Appendix Rig is a huge success. Shown above in Black Leather Texture for the Springfield Armory XDS 3.3, the AIWB Rig is completely modular and flexible. Designed for all day carry on any body type.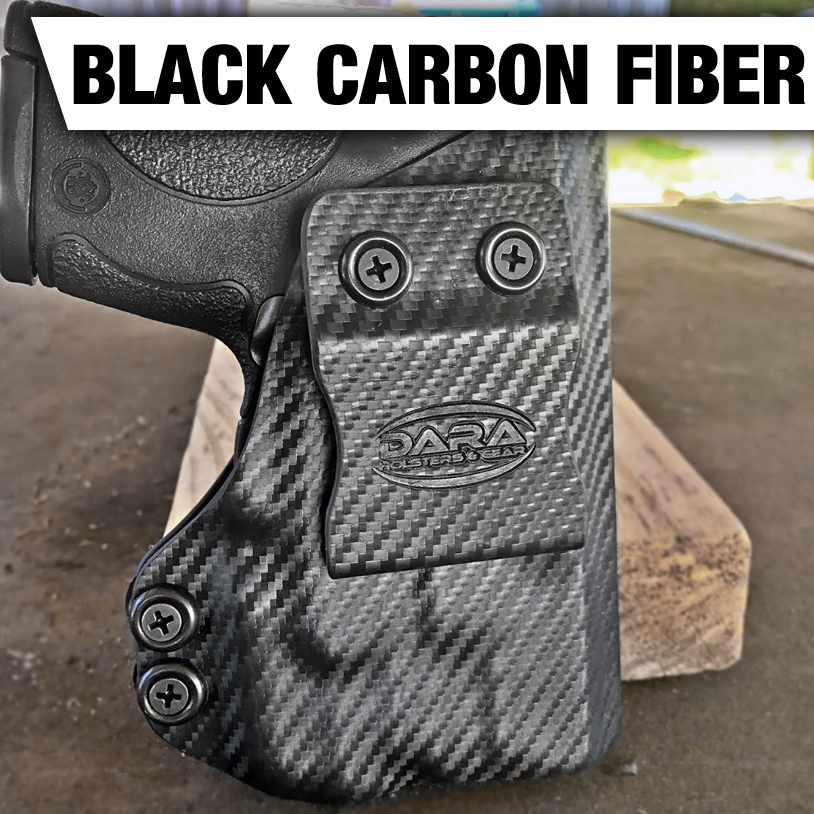 This is our IWB Holster for the Streamlight TLR-6. This is the Shield with TLR-6 in Black Carbon Fiber Texture, with a mid ride height and straight draw.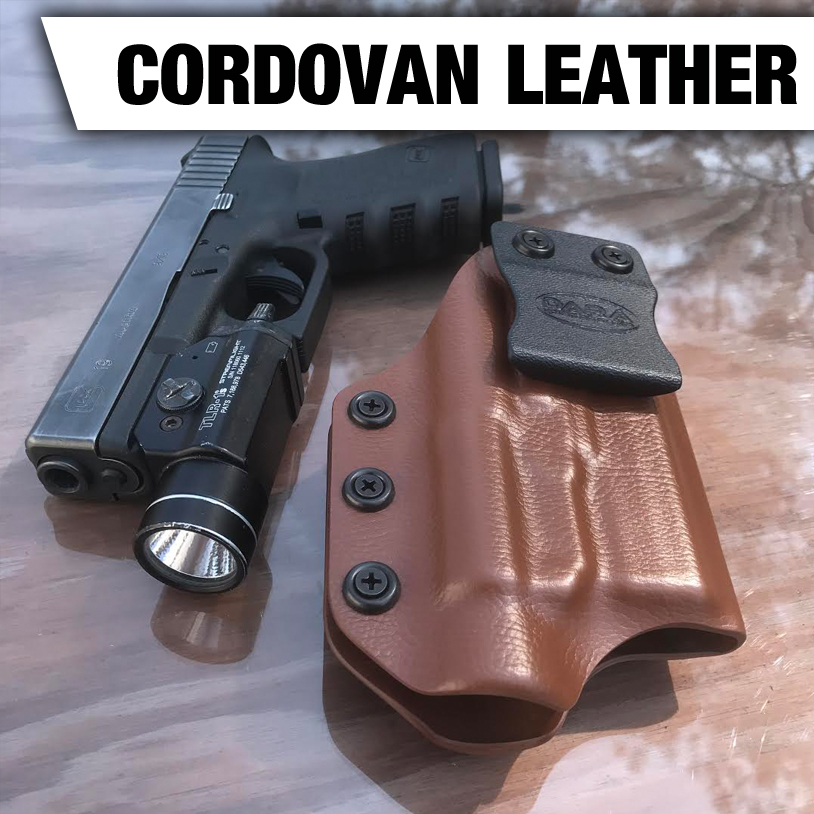 Here is our Light bearing AIWB Holster for the Glock 19 with Streamlight TLR-1 light. The holster above is our Cordovan Leather Texture with a Black Clip. Mid Ride, straight draw is ideal for appendix carry.
This is our RMR cut OWB Holster in Coyote Brown Carbon Fiber. Don't let the name fool you, the RMR cut Holsters will accept any optic, not just the Trijicon RMR. This holster is paired with a double loop attachment.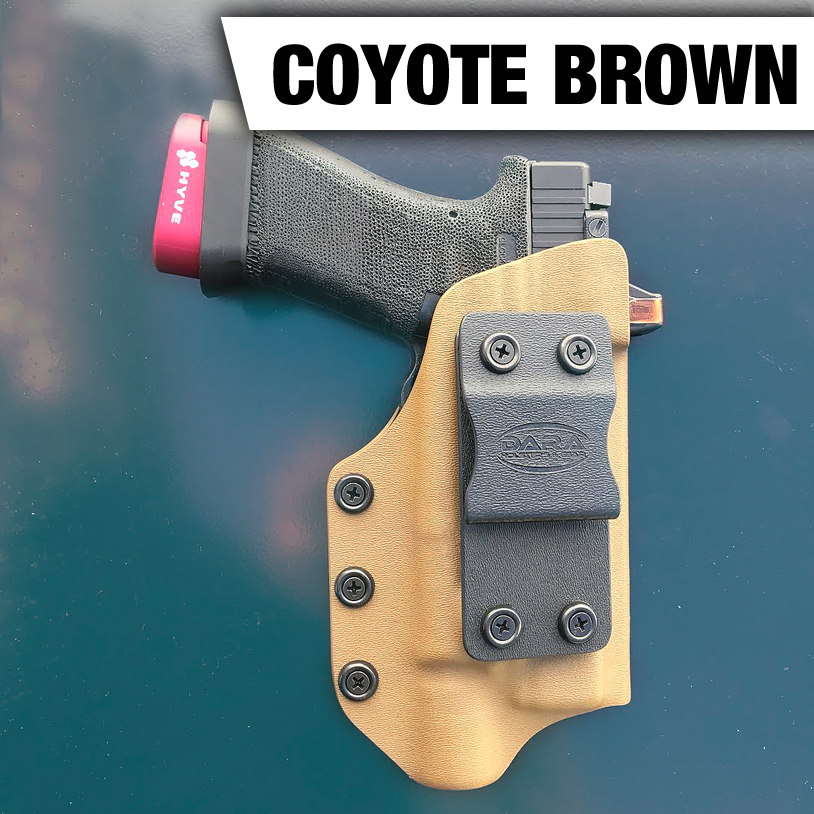 One of our newest holsters is the RMR cut Tuckable IWB Holster. The one above is Coyote Brown with a Black Clip. The ride height is mid, with a straight draw.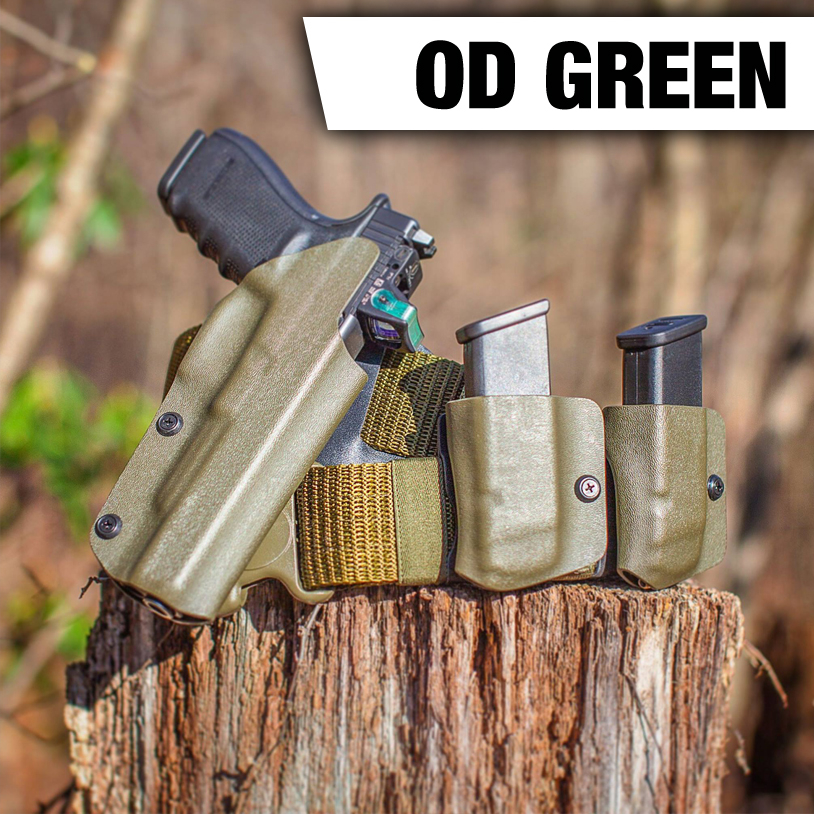 Here's a customer photo of his Glock 40 MOS Holster set up in OD Green. That is the RMR cut OWB Holster and single OWB Mag Carriers.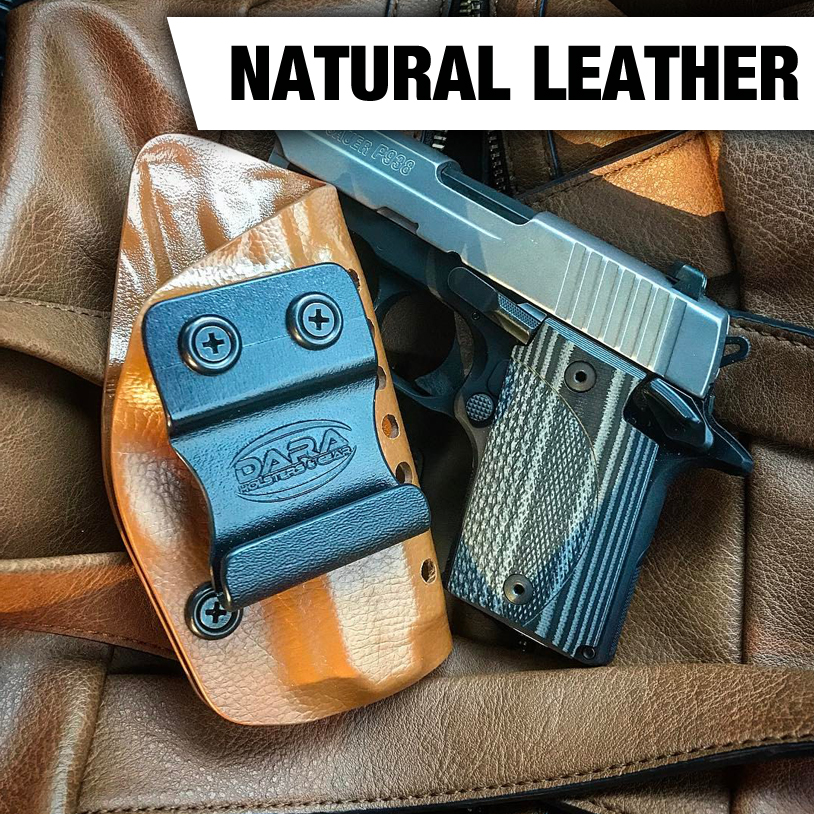 Here is half of a Modular Appendix Rig in the Natural Leather Texture for the Sig P938. The Modular Appendix Rig comes apart to be just a standard AIWB Holster when a spare mag is not needed.