Published by Dana on 24th Mar 2017
Everybody mentions that drawer full of holsters, but what nobody talks about is the rack full of gunbelts.
Choosing a proper gunbelt is important, and shouldn't be a last minute consideration. Many times that you hear of a printing issue, or holster issue- it's actually a belt issue more often than you think. A bad belt can result in the holster moving around on the belt, tilting away from the body or even cause the holster to come out with the gun when drawing! None of the aforementioned situations are ideal, which is why we're going to show you what a great gunbelt looks like.
The 1.5" dual layered Bullhide Gunbelt from The Belt Man:
This is the famous Beltman Belt featured in nearly all of our pictures. Everyone in the shop has one that they wear everyday- even during competitive shooting matches. Here's an old picture from 2014 showing us during a match with our black bullhide gunbelts: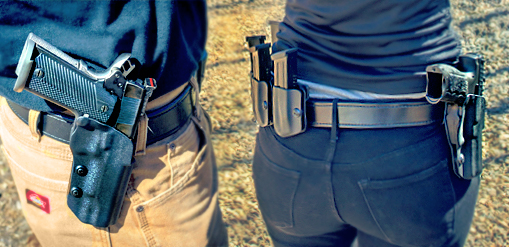 As you can see, the dual layer bullhide belt does a great job of keeping the Action Sport Holster and four fully loaded OWB Single Mag Carriers upright and tight to the body. This is why, after years of testing we've made this our choice belt for our Action Sports Packages.
Here is another great picture of our AIWB Holster being held close to the body: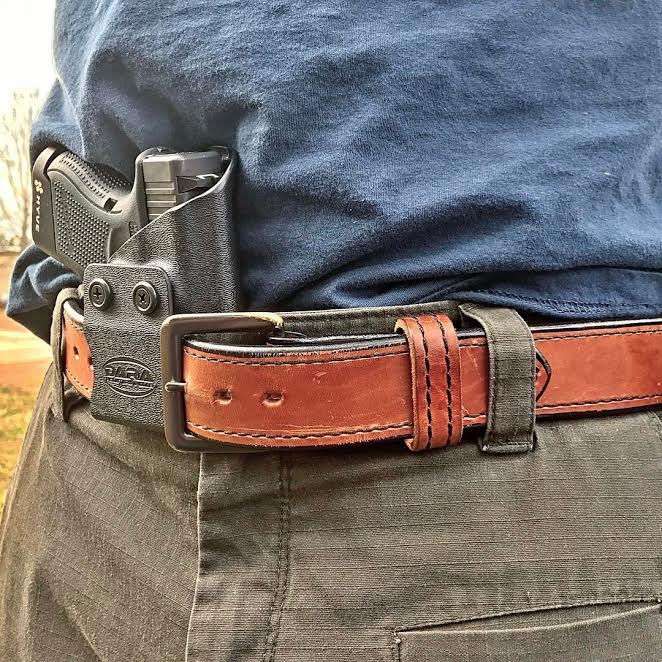 See how well the belt clip fits the belt? Making sure your attachments fit flush with your belt is key in keeping that holster from leaning out. Take a look at these ill-fitting attachments paired with inferior belts...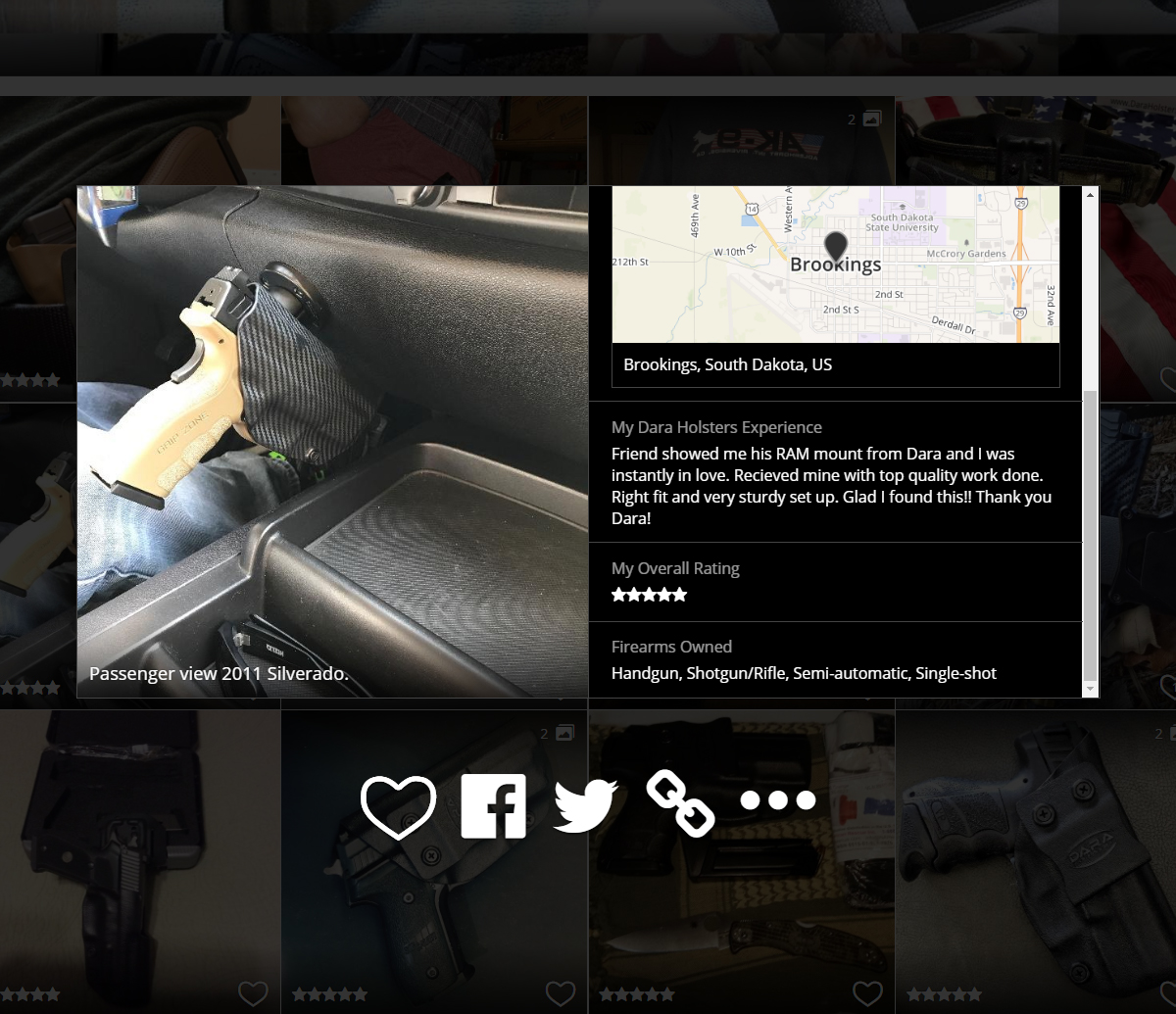 This J-Hook and very thin belt is a disaster waiting to happen. The belt will end up slipping under the J-Hook, causing the holster to come out when drawing -OR- the belt will have to be tightened to the point of discomfort to make this set up work. Either way, your belt should never look like this.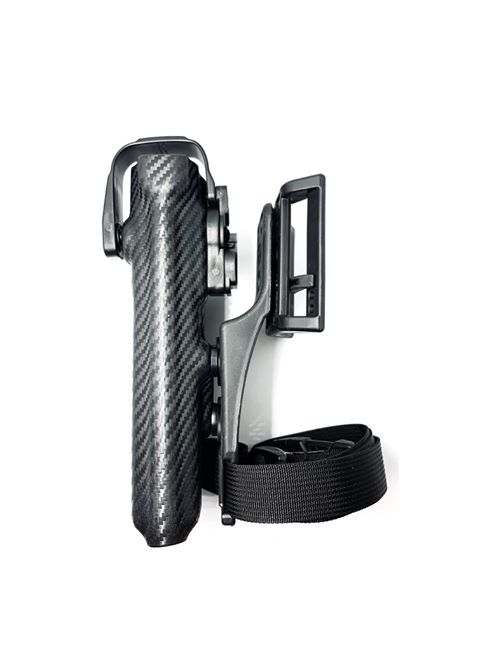 This is a huge problem that I see everywhere, and the holster is always blamed. But guess what? The holster tilting outwards has nothing to do with the holster. This is a .25" single layer leather belt. NOT A GOOD GUNBELT. It will lose it's stiffness quickly, causing your holster to tilt.
This is what your attachments should look like on your belt, and if you carry OWB, it should look like this: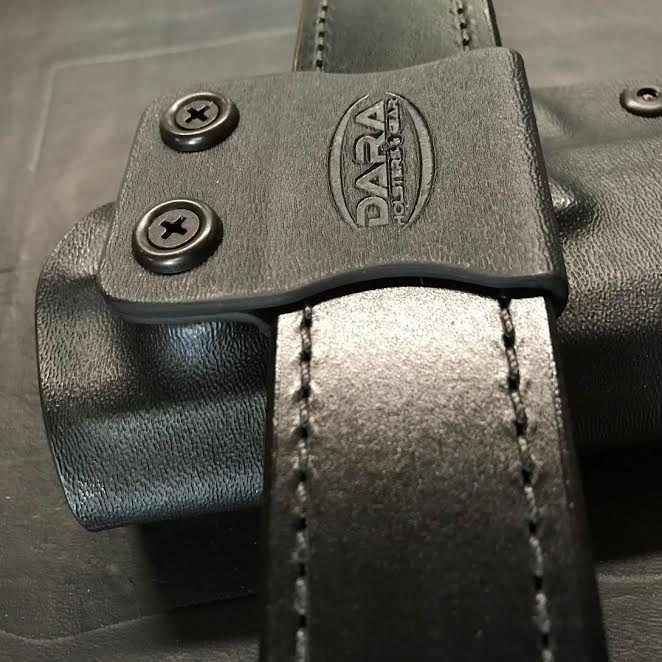 Another belt, for those who prefer nylon: the TacBelt. We were lucky enough to find a dual layered nylon belt that is perfectly rigid, while still maintaining the 1.5" width that we need.
As you can see below, it will hold up a fully loaded Glock 19 without being on body: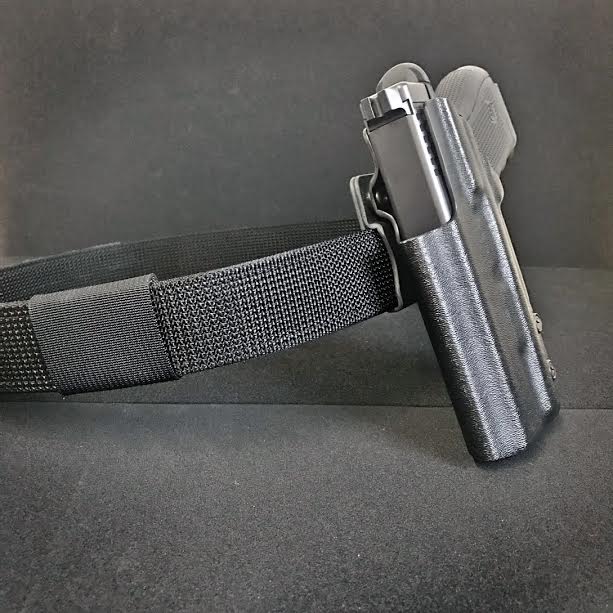 This belt also has a very unique buckle made of a nylon piece that wraps around both layers and fastens with velcro. This lessens the bulk, which is fantastic for those who carry at the appendix.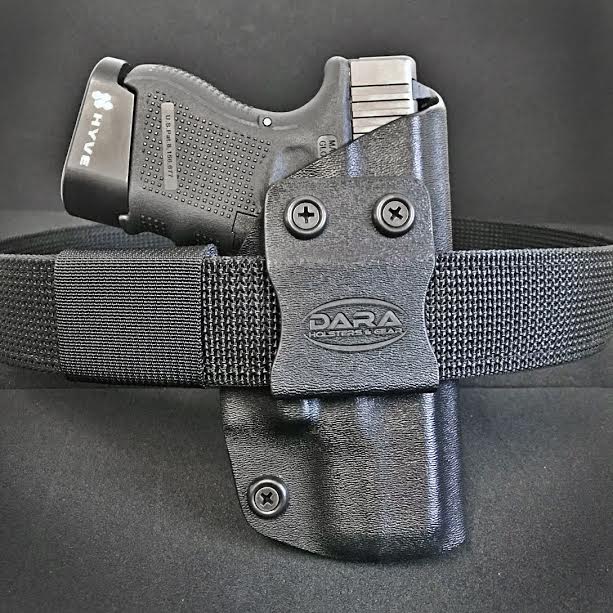 These belts are available only on our website, not available for individual sale yet. If you know of any great gunbelts, please leave the link in the comment section below!