Published by Dana on 12th Apr 2017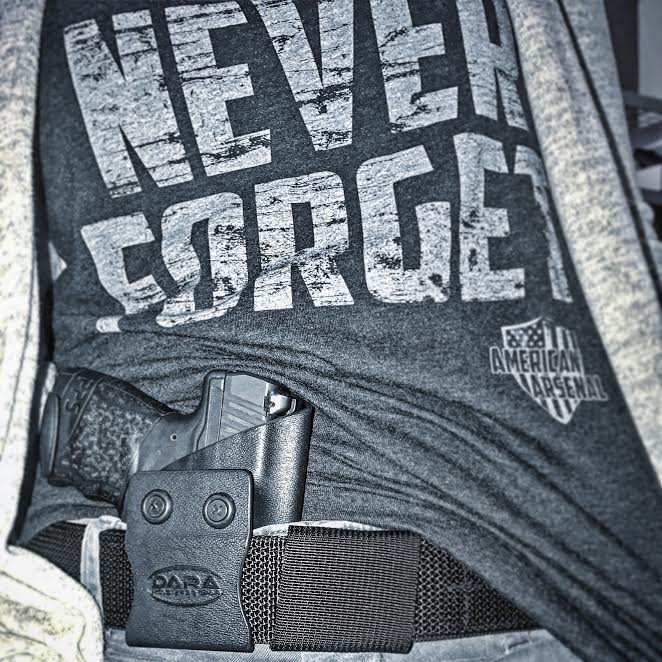 Carrying the Walther PPS M2 at the Appendix position today in our AIWB Holster and the new dual layer Tacbelt. We've been wearing the belts for the last few weeks, making sure the quality stands up to our rigorous day to day routine. No belt casualties so far!
The new dual layered tacbelt is comfortable, and a little bit flexible. Enough flex to not grind against my hips bones (if you're thin you know what I'm talking about) but stiff enough to hold up everything even when carrying multiple items outside the waistband.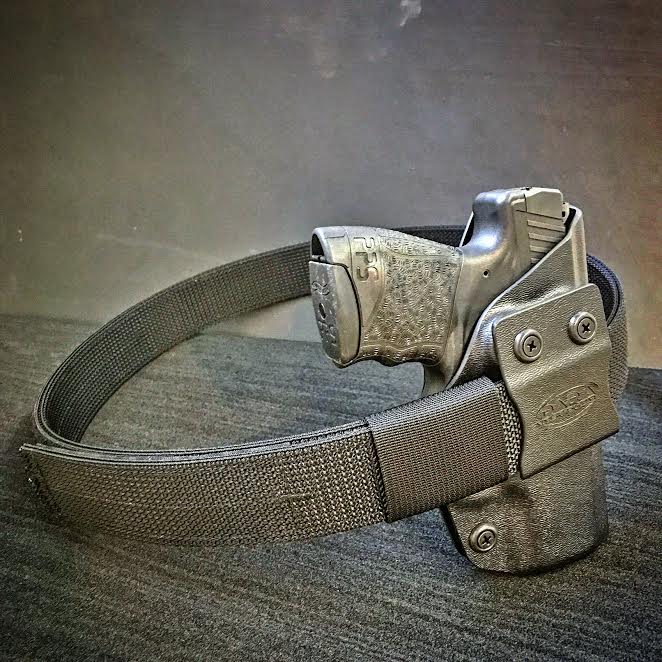 As you can see above, the belt does a great job of holding up the PPS M2 and holster on it's own, without the support of being on the pants. The belt is made from two layers of 1000 Denier nylon, with four layers on the overlapping area. There is no traditional buckle- which means getting your gear on and off is not going to be a hassle like most belts- and actually possible unlike some belts.
The buckle is the most unique part about this belt. The buckle starts on the inner layer, wraps up and around the inner and out layers and velcros on the inside. The lack of traditional buckle lessens the buckle- ideal for carrying at the appendix position.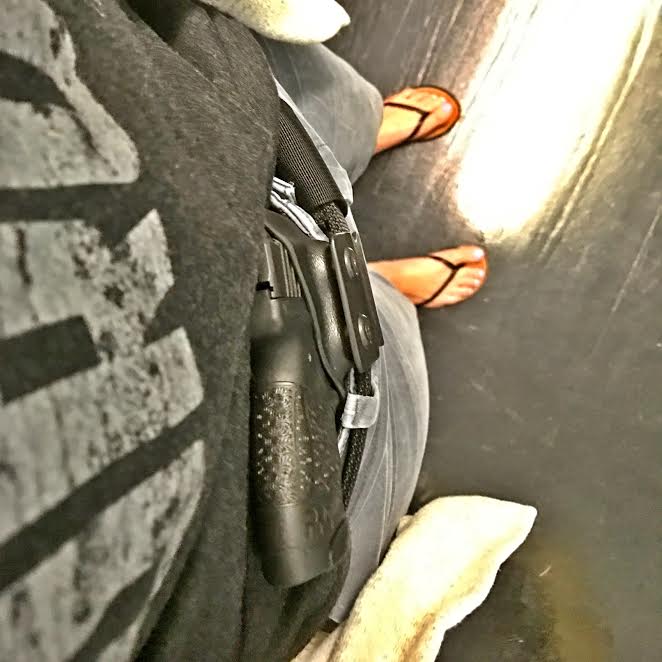 This belt does a great job of keeping the holstered gun upright and close to the body without having to be tightened to an insane degree. There is also a lot of room for adjustability with the sizing, so you can easily go from carrying a pocket pistol IWB to something much bigger-like a Glock 17 with RMR and X300u- with no trouble at all.
Reference:
The AIWB Holster pictured is our Custom AIWB Holster with a mid ride height and straight draw. It does not have the wedge. This could also be ordered as a Quick Ship Holster.
The shirt in the first picture is the "Never Forget Women's Tank" by American Arsenal. You can get the Men's version here.